About us | Heeros as a company
Founded in 2000, Heeros is a pioneer in its field. Heeros makes the complicated world of financial and business management, HR and payroll simpler. Smart solutions are easy to implement and use, saving both time and money.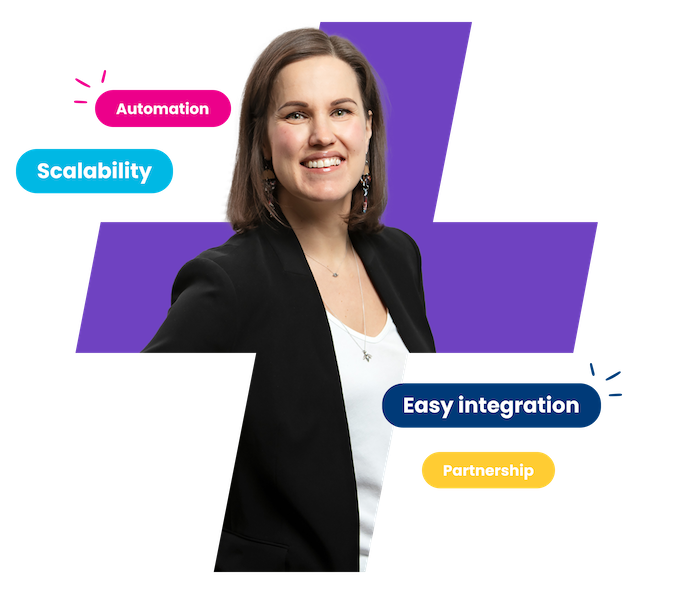 Automated business solutions that support growth
Heeros is the software partner for SMBs in Europe and beyond. Our modular SaaS solutions allow our customers to implement only the functionalities they need for their financial management, business management as well as human resource management and payroll, and pay only for the services they use. Expanding the software package after implementation is easy, as is integrating Heeros with other applications and ERP systems. Heeros enables different applications to interact seamlessly and makes your day-to-day work more efficient.
Heeros solutions are already used by ca. 18,000 companies and other organizations in several countries. 500,000 invoices are processed every month using the Heeros software.
Heeros is listed on Nasdaq First North Growth Market Finland and we have offices in Finland and in the Netherlands.
Success factors of Heeros
We enable businesses to drive growth
Our mission is to create software that makes running a business easier. Our vision is that our business management cloud gives every single SMB the power to grow.
Collaboration with customers
The principles of our company's management are: listening to our customers' needs, cooperation, openness, strategy and teamwork. Long-term commitment and our ability to anticipate future changes also create a good foundation for us to be an even better partner for our customers.
Expertise in all customer touchpoints
At Heeros, expertise in software and customer processes meet with passion to help our customers succeed. We provide partnership with support and training services that help our customers to develop their operations.
The right mix of opportunities and challenges
Our skilled and experienced personnel is also one of our success factors. Values ​​define the way we strive to achieve our strategic goals and vision. We offer our employees the right mix of opportunities and challenges in a diverse working environment.

Career in Heeros
Are you looking for the right mix of challenges and freedom in a good team? Join us at Heeros!
Learn more

For investors
Get to know Heeros as an investment.
Learn more