Heeros ERP connector service
- Go finance first
Mid-sized companies can now ensure faster access to business insights in ERP and finance transformation projects and thus ensure that the full value is achieved faster and more reliably.
Worry free integrations & automated data flows between Heeros Finance and ERPs

Faster and more reliable way to value in transformation projects

Lower cost integration projects by using standard integration toolkits

Customization options to enable meeting even complex business needs

Ready integrations to hundreds of 3

rd

party ERPs internationally
Integrations and interfaces for financial administration
We currently offer integrations and interfaces for over 100 different systems. Ready-made interfaces for purchase and sales ledgers and different reporting systems will allow you to use all your financial administration and ERP systems seamlessly as if they were one program. Integrating the different software you use is always worth the investment because it significantly reduces manual labour while making processes more efficient and improving information management.
Financial administration integrations – Heeros
INTEGRATIONS FOR PURCHASE INVOICES


Integrating your purchase invoice processing allows you to import and export materials seamlessly between different systems. With the integration, you can easily import purchase invoices created in another system into Heeros for invoice circulation and payment. Similarly, you can export purchase and travel invoices created in Heeros into an external ledger, your accounting system or payroll.
INTEGRATIONS FOR SALES INVOICES


Integrating your sales invoice processing makes transferring materials between different systems effortless. You can easily bring sales invoices created in another system as well as your customer and product registers into Heeros. Equally, you can transfer your sales invoices and registers from Heeros to an external ledger or your accounting system.
INTEGRATIONS FOR REPORTING


With easy integration of different reporting systems such as those designed for business monitoring or time tracking, Heeros effectively supports business development and growth.
When the latest information is automatically transferred from one system to another, work becomes more efficient and data can be analysed promptly to support decision making, creating a real competitive advantage.

APIs


An application programming interface (API) works as an intermediary between two systems so that you can use them as if they were one. When information is transferred automatically and in real time, data is much easier to process and financial administration becomes more efficient. Through the API, purchase and sales invoices, different register data, images and attachments can easily be transferred from one system to another.
Ready-made Heeros integrations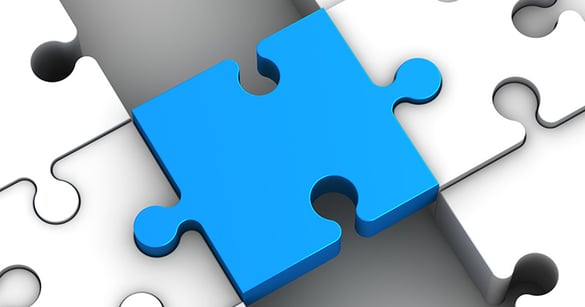 Interested in integrating your system with Heeros?
Besides hundreds of ready-made interfaces, we constantly build new APIs. When you are considering what digital tools you need for financial administration, get in touch with us!
Together we can outline what programs and integrations are the best for you and design a solution that works for your precise needs, putting you on the path to a more efficient work life.

Integrations for the European market


In collaboration with our e-invoicing and payment transfer partner OpenText, we offer a ready-made solution for small and medium-sized companies looking to internationalise. This solution is designed for the European market and we offer it through the purchase and sales invoice solutions of Heeros. Our solution supports transfer formats defined in the EU's e-invoicing standard, such as Finvoice 3.0, TEAPPS 3.0 and PEPPOL.
Contact us
When you are seeking for new tools for financial management, get in touch. Let's find the best possible solution together!