Software automates your company's invoice processing
With cloud-based Heeros software, you can process your invoices effortlessly anytime, anywhere. Our solutions covers solutions to digitalize key business processes from financial and human resources management to enterprise resource planning.
Our products are compatible with all devices, and thanks to their modular design, you can implement only the solutions that are best suited to your business and expand your software package as needed.
Our smart solutions are easy to implement and use

In addition to the ease of implementation, Heeros software is also easy to integrate with other financial applications and ERP systems. Custom interfaces seamlessly bridge the gap across multiple systems, meaning all your software works together. This also allows you to conveniently develop your financial administration, no matter what systems you use or add into the mix.
Our solutions are also are both modular and scalable, which means they can be expanded according to your company's growth and the new needs it brings.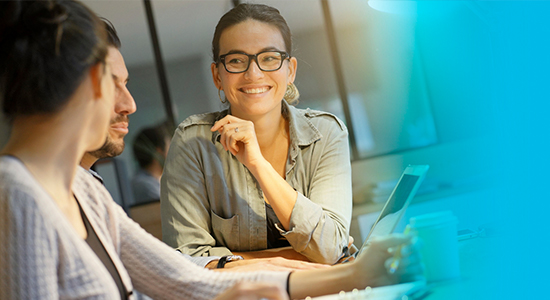 Enhance your financial administration routines with Heeros
Dashboard shows all your financial administration information
Heeros Dashboard collects all your relevant information in one window. Developed to facilitate daily business routines, cash-flow management, message accessibility and information flow, Heeros Dashboard improves your efficiency and productivity.
As a company, when you log in to Heeros, the Heeros Dashboard is the first thing you see. This page displays the cash-flow situation of your company and the invoices waiting to be processed. In addition, you'll see company news and the latest Heeros news.
Accounting firms that manage the financial administration of more than one company will see the Accounting Firm Dashboard upon login. All invoices waiting to be processed on behalf of client companies are grouped in one window, along with a useful summary of what's going on.
Heeros software makes financial administration more efficient
Cloud-based solutions – access anytime, anywhere

Automated functions – less manual work and smaller margin of error

Improved efficiency frees up resources – more time for productive work

Simple and user-friendly interface – intuitive user experience

Language versions – software available in multiple languages

No need to invest in equipment – cost savings

No need for carrying out software updates – time saved

Always updated to the latest version – all improvements made to the software are immediately available to you

Modular software – pay only for what you need

Easy to set up and understand, with quick training – effortless to start using

Easy integration – different existing software work together as one package

Free support – help is available when you need it

Your data is safe – all solutions are secure and certified

Complies with legal regulations – such as VAT requirement

Boost the efficiency of your financial administration routines – let Heeros do some of your routine work
Contact us
When you are seeking for new tools for financial management, get in touch. Let's find the best possible solution together!