From the CEO
We have made steady progress in executing Heeros' 2023 strategy. We've developed our operations and services to be increasingly customer-centric, renewed the user experience of our financial management product portfolio, launched a new mobile application and introduced a new product for human resources management. We have been successful in targeting small and medium-sized businesses with these actions and thus expanding our clientele extensively. I am very proud of the whole Heeros team – through hard work we have together achieved a profitable, scalable business.
At the end of 2021 in alignment with our growth strategy, Heeros acquired PSA solution provider Taimer Ltd. During the Spring of 2022 we have integrated the two businesses and now work as one organization. With the newly expanded product portfolio that we call Heeros Business Management Cloud, we are even better positioned to support the senior leadership needs of developing and automating their business operations internationally.
Heeros will continue to offer small and medium-sized businesses and our accounting office partners solutions for automating processes for financial management, enterprise resource planning and human resources management. All of our solutions will continue to be conveniently available over the cloud, delivering ease of use, simple and straightforward implementation, and the power of extensibility through modular product offerings, all delivered with a SaaS-model.
Our strategy exhibits itself in the day to day of every single Heeros employee. In all of our encounters we will be true to our values by daring, evolving, taking responsibility, and by always putting customer outcomes first. This is something I hope will be evidently clear to all of you, as we continue to move forward and write new chapters to the Heeros success story.
I am glad that both our most loyal partners as well as new customers and a growing list of shareholders have decided to join us on this inspiring journey.
- Niklas Lahti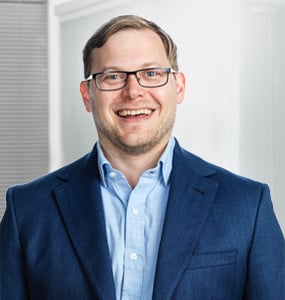 Niklas Lahti
CEO, Heeros Oyj
+358 40 774 1777
niklas.lahti@heeros.com