It is our pleasure to offer service and support to our customers in the brand-new Customer Services team. In addition to daily support and customer service, we provide trainings, streamline Heeros software implementations and service expansions and ensure the success of agreed projects with our customers. Our team also includes a globally serving Service Center, which handles all needed tasks for receiving, scanning and validating invoices.
Client cooperation enables comprehensive service
Customer Services team is the first contact our customers reach when they need support. Of all Heeros personnel, service team members interact the most with our customers on daily basis. Close cooperation with our clients enables up to date understanding of our customers' operations and we can meet the needs even better and for example offer timely trainings proactively.
With Heeros' organizational changes we are able to utilize the possibilities of data analytics and automation more and more in customer service. Statistics give us the direction how to develop our service so that our experts can serve in an even more customer-oriented manner and support our clients with high-quality service.
The goal of our expert team is the best service in the industry
My own story at Heeros began in 2016, when I started as a Software Developer Supervisor in Product Development. I have been in my current role as the Head of Customer Services Team for couple of months now. I am happy to say that I am very impressed how vast and profound experience our experts have on both financial management and customer service. That is why I am convinced that, as a new team, we are able to grow and develop and most of all, we can offer our customers diverse and high-quality service which is the best in the industry.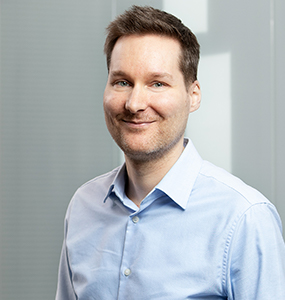 Arto Vuori
Head of Customer Service