Customer Success Team was formed during the organizational change that took place at Heeros earlier this year. The starting point for the change was will to make the customer the center piece of all operations and planning, which would allow us to better understand and support our customers' business and needs.
We're living rough times right now, when the corona virus has paralyzed much of businesses and the world economy. It is even more important than before to listen to our customers and together find the solutions that will take us over these troubled times.
Customer Success Team is there for you
The main job of the Customer Success Team is to find the right solutions to our customers to help them best achieve the set goals. Our team managers make sure all needs of our customers are heard, so we can offer them the best tools to develop and succeed in business.
Co-operation with our customers is essential, as that's the only way we can better hear, understand, react and evolve. Whether it's a change of accounting software, implementing a new service or streamlining the work, Customer Success Team is here to help and support.
Teamleader Garik Bagdasarov enthusiastically to collaboration with customers
I've work for Heeros for nine years already and my first task was to kick start Heeros Main User Service. The focus point on putting the Main User Service into action was to make paper invoice handling more efficient to our customers. I'm pleased to say that the service is sill widely used among Heeros customers.
After couple of years in Heeros Netherlands office, I'm returning to Finland. I've already stepped into my new role looking forward to this new opportunity to develop a better future together with our customers. Our team consists of true professionals with extensive experience in financial management. I believe that knowledge and knowhow combined with active doing will guarantee our customers excellent service. We are here for you.
Working together ensures success!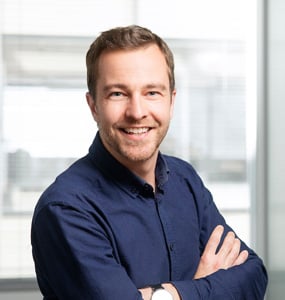 Garik Bagdasarov
Head of Customer Success